Do you know what makes you attracted to someone else? Have you taken the time to pay attention to your needs as a person, and what you may need in a partner to create a successful relationship?
Lack of self-insight and fairy-tale thinking is a leading cause why singles struggle with finding a partner for a long-term relationship. People are simply not in tune with who they are, they are too busy trying to be who others expect them to be. It is exhausting to think how much effort goes into being who you think others want you to be.
Matchmakers hear it all. We listen to lists of "requirements" that their potential partner must have. He needs to be over 6', full head of hair, attractive like Gerard Butler, earns over $200,000.00 per year and has no small children under 10 at home. Oh, and of course they want him to be an excellent communicator, likes cooking with you in the kitchen, is sensitive, strong and to be passionate in the bedroom.
Often I think to myself, and sometimes find myself saying out loud "Do you think we manufacture human beings?" Really, when has dating become shopping for a person? People should be ashamed of themselves.
What people don't consider is what meeting someone through serendipity would feel like. What if you were at a friend's party and your eyes clicked with someone across the room. His smile was what first attracted you to him, but you find yourself liking his confident energy. He speaks about work briefly and you find yourself thinking less about how much money he makes and more about how his relationship with his family is. Does this guy in front of you seem genuinely happy? Does he seem like someone who values quality time with people in his life?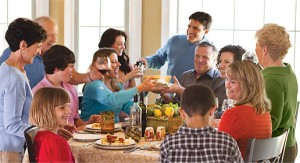 Entering the dating world is exciting and to be successful at finding your match you need to be prepared. First step truly is getting to know the person you are and valuing those qualities. At the end of the day, the full head of hair will not keep your relationship loving. The quality of the person is what will set the stance for a long lasting connection.
Someone who understands the importance of your family and his becoming one. Someone who may not understand things about you but certainly makes the effort to listen and learn. A person who values your emotional needs and won't ridicule you for being sensitive about things.
Learning more about what your needs are as a human being will only benefit your search in finding a compatible partner to love and cherish.